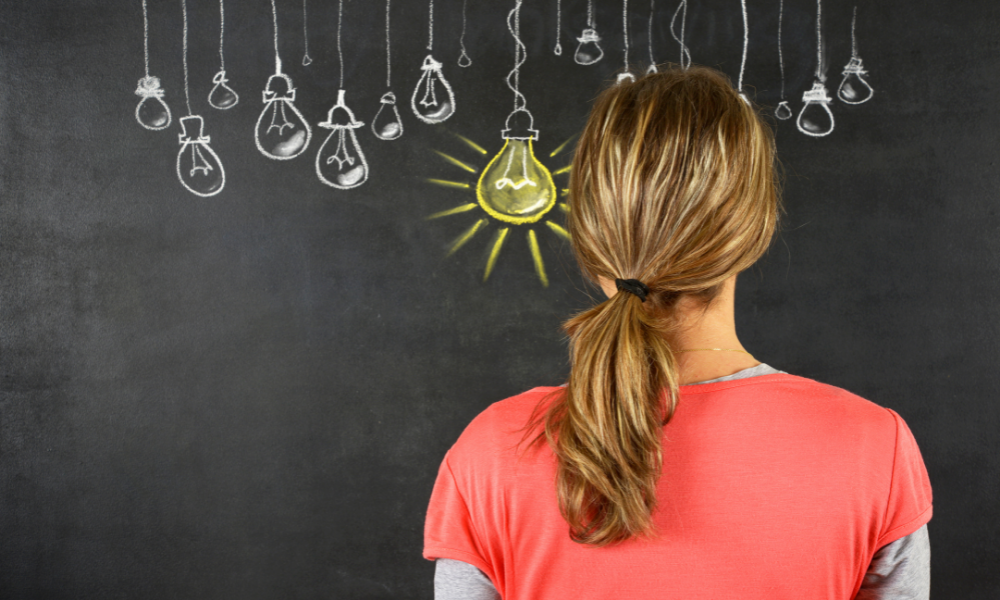 September is Recovery Month and Avalon Recovery Society will be acknowledging and celebrating the month, participating in Recovery Day and sharing stories from strong, inspiring women who have worked their way to a life of sobriety. We know the importance of having a strong and complete recovery toolkit, full of strategies and techniques to employ when feeling overwhelmed, triggered, or down. Below are a series of suggestions for tools to add to or enhance your kit 🙂 
Recovery tools
12-step recovery meetings

: You don't have to go through recovery alone. The 12-step recovery program has been proven time and again to help women who are seeking sobriety through effective programming, a supportive community of sober peers, guidance through an experienced sponsor, and a safe outlet to share the feelings and challenges of addiction recovery. 12-step meetings can also provide a routine and form of stability that can be much needed after a period of active addiction and uncertainty. Avalon offers daily 12-step meetings for self-identifying women in recovery. Our full schedule can be found 

here

.




 

 

Sober peers and community

: Finding a supportive network of individuals who understand the experience of being in recovery is a key component of a successful and sustainable toolkit. Sometimes you just need to talk candidly to someone who knows what you're going through in an intimate and personal way. 12-step meetings are a great and accessible way to be introduced to members of the recovery community, or you can network around your pre-existing social circle or join other support groups or social media groups to make connections. Join one of our private Facebook groups to get connected today! (

Avalon White Rock

, 

Avalon Vancouver

, Avalon North Shore

) 

PLEASE DOUBLE CHECK LINKS




 

 

Podcasts

: Podcasts are a rapidly expanding medium, and a great way to absorb knowledge on your own time. Whether you're going for a long drive, doing the dishes, or sitting in a park and looking for a little mental stimulation, a podcast episode is a great thing to pop on to collect some new info and perspective with little effort on your part. Long-form content like podcasts are also enjoyable because it feels like having an intimate conversation with a close friend, and there are countless podcasts out now about all kinds of topics including addiction and recovery. You can check out our library of episodes from Avalon Recovery Society Radio podcast, through 

Spotify

, 

Apple Podcasts

 and on our 

website

.
"Quit lit"

: Reading in itself is a meditative and educational pastime. It challenges your mind to have a singular focus and remove yourself temporarily from outside stressors. You don't necessarily have to read about recovery – part of the escapism of literature can be reading something that feels much different from your individual lived experience. The public library often has book recommendations or staff picks that are reliably enjoyable, or check out your local book store. Avalon's online 

blog

, offers new articles every week on a variety of recovery and self-care topics, which is short and informational weekly reading.




 

 

Meditation and breathing exercises

: Grounding techniques can help when experiencing stress or anxiety, and focusing on your breathing patterns or employing a certain breathing technique can force your body to slow down for a moment. Meditation is a great way to develop mindfulness and presence in the moment. It's important to have strategies in your toolkit to gain perspective, find calmness, and cope with stressful or triggering situations.




 

 

Counselling or therapy

: Professional help is also a necessary component of a complete and long-term recovery plan. A lot of the psychological and physiological effects of addiction are hard to understand and improve without the expertise of a trained professional. It's also important to have a safe space where you can speak with total honesty and vulnerability without fear of judgement. That kind of emotional outlet can be crucial yet hard to find. Avalon is so happy to partner with Adler University and Moving Forward Family Services to offer free counselling to Women of Avalon. Sessions are 1 hour long and you meet with the counsellor for 4 months, either in-person or via Zoom. Contact your local 

Centre Manager

 for more information.




 

 

Regular exercise

: This can be as short and sweet as a stroll around the block, or it can be as focused and intense as training for a triathlon. Any kind of movement throughout the day, especially to break up long periods of sitting at a desk, is beneficial to your body and mind. Physical activity releases endorphins which elevate your mood and state of mind almost instantaneously.




 

 

Journaling, mantras and affirmations

: All three of these tools help to cultivate a stronger sense of self and mindfulness. Journaling is outlet to work through problems, address feelings, and speak with total truth and complete privacy. Mantras and affirmations frame your perspective in a positive light, building your self-confidence and belief that you are capable of accomplishing the dreams you set for yourself.

Nourishing food

: Healthy, nutrient-rich foods energize the body and can help overcome any lingering toxicity found within the body after active addiction. Learning about proper nutrition is an important aspect of healthy living. However, it's also important to respect the individuality of your body and eat foods that feel nourishing, whole, and satisfying. The goal should be balance, gentleness with yourself, and intentional actions.
Art, creativity and self-expression

: Many women in recovery find art, in any form, to be an important aspect of healing and self-expression. Sometimes your emotions can't be truly explained in the written form, and a blank canvas is a more expressive method of communication. For inspiration, art and creativity can be found through: sketching, painting, singing, dancing, creating music, graphic designing, playwriting, storytelling, etc.! Avalon is currently offering free in-person Art Therapy groups – 

click here

 for more info.




 

 

Sleep

: Getting enough hours of high-quality sleep is so important for recovery, but also for self-care and mindful living. We recognize that there are many barriers that can get in the way of having a peaceful 8+ hour rest every night, but we encourage you to re-prioritize your need for rest and know that your body and mind need the time to decompress.




 

 

Time in nature

: For those of us lucky enough to live in beautiful British Columbia, the mountains are our backyard. Connecting with nature can be a calming, restorative, and meditative experience for so many. A hike, swim, or beach day might be exactly what you're in need of.

 
Thank you for reading this week's blog, produced by Avalon Recovery Society! We hope these ideas gave you inspiration and perhaps a new idea or two for your own recovery toolkit. Wishing everyone peace, love, and healing in the coming week.